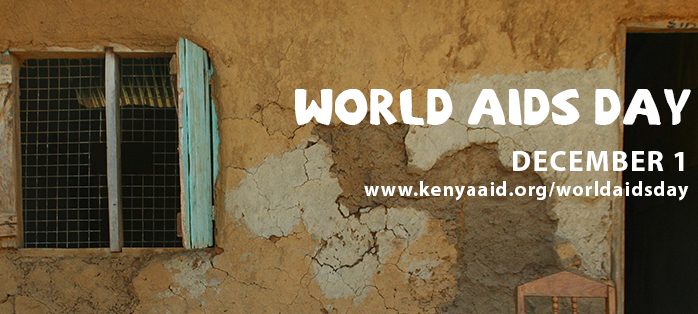 World AIDS Day is held on 1 December each year. It raises awareness across the world and in the community about the issues surrounding HIV and AIDS. It is a day for people to show their support for people living with HIV and to commemorate people who have died.
HIV has devastated populations in Africa over the last few decades. Kenya has an average HIV prevalence rate of 6% and with about 1.6 million people living with HIV infection, it is one of the six HIV 'high burden' countries in Africa. The western part of the country through Homabay, Siaya and Kisumu are the most affected with HIV with rates of 25.7%, 23.7% and 19.3% respectively.
Working with local communities Kenya Aid and its partners are committed to reducing the impact of HIV/AIDS in Western Kenya. As one of the areas hardest hit by HIV, Kenya Aid's in-country program is focused on reducing the stigma of those living with HIV, encouraging safe sex practices and helping individuals in the community to be aware of their status, alongside providing support and access to treatment programs.
To continue providing essential support and to help reduce the spread of HIV in Kenya, we would love your support this December 1! Share our page, donate, and help those living with HIV know they are not alone.