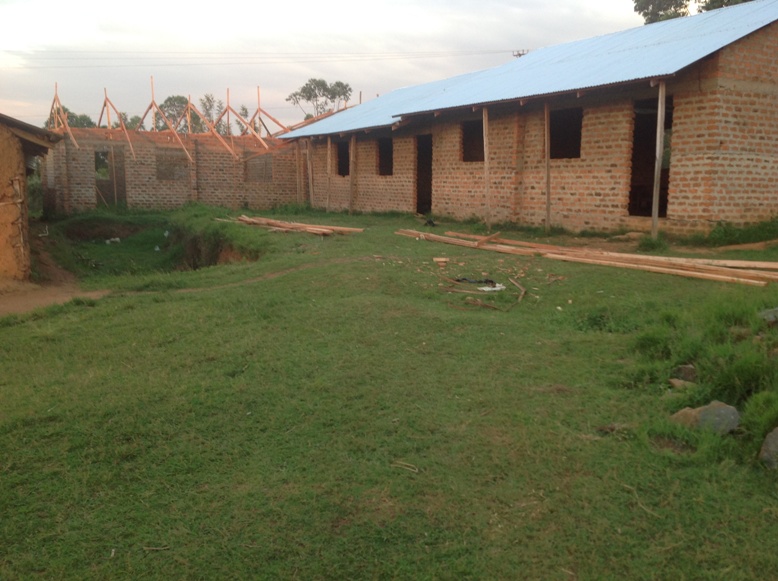 We have some fantastic photos sent by Onesmus recently to update us on the progress of the school building. It looks like things have been getting busy with another two classrooms completed in September.
We are well on the way to achieving permanent structures for all of our eight classrooms with five already now completely built. Well done to everyone in Shikunga – every family member and friend – who has supported this project with donations, time and manual labour. And a huge thank you to everyone here in Australia who has helped us fundraise to buy construction materials – it has truly been a global effort!
We still have a few classrooms left to build – if you'd like to donate this Christmas just let us know and we can even send a personalised thank you card if you would like to send your donation as a gift. Simply pop over to our donations page or email info@kenyaaid.org with the details.