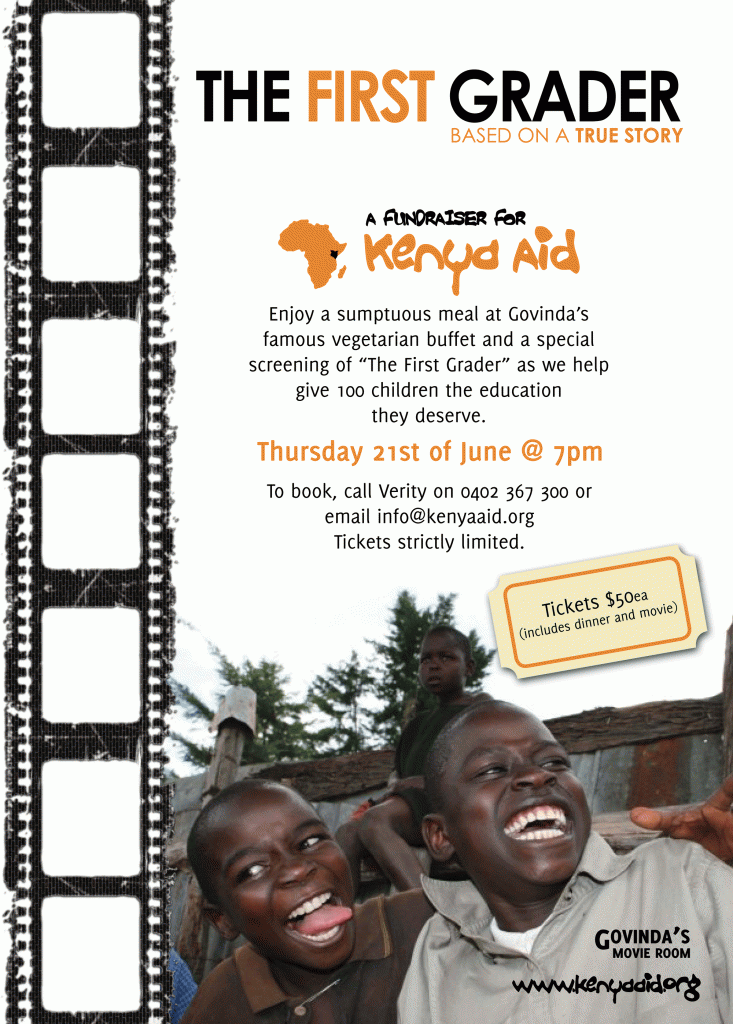 To celebrate Kenya Aid's new education program, we're hosting a movie night on Thursday, 21st of June, 2012.
We'll be holding a private screening of The First Grader at Govinda's famous vegetarian restaurant/cinema. Guests will be seated for dinner at 7pm, with the movie starting at 8:45.
So come along, bring a friend or two, and enjoy a fabulous movie in comfy chairs after you've stuffed yourself at the buffet. Tickets are $50 and strictly limited so get in quick!
Funds raised on the night will go towards building new classrooms and toilets for the Musango Secondary School students in Shikunga.
To book, please email verity@kenyaaid.org