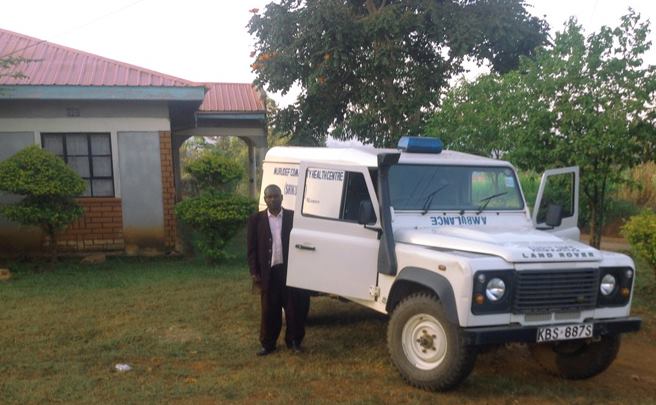 Some great news from Shikunga – our ambulance returned to service in July and is back on the road complete with our new driver, Joshua!
Kenyan roads are a challenge at the best of times – unsealed, rough and hard work for even the toughest of vehicles. After much research Kenya Aid purchased a Land Rover 4WD that had been professionally converted by Foley SV into an ambulance. It's a great vehicle – strong and sturdy and built especially for the condition – but keeping even that on the road has not been easy. Not many local mechanics are able to service the vehicle but we've been lucky – a huge thanks to Nick Foley who travelled all the way out to Shikunga to piece our vehicle back together for us.
Our ambulance is probably once of the most important pieces of equipment we have – it's used to transport unwell patients to larger, government managed facilities and it's even used by the government to roll out vaccine programs throughout the area. Keeping it on the road is a huge priority for us – money for regular services and an experienced driver is money well spent in our eyes!
If you would like to help us with the ongoing costs for our ambulance service your regular donation would be very much appreciated! If you would like to know more, please email Ryan at info@kenyaaid.org or simply head to our donation page to offer your support.